Vietnam is a gorgeous destination to explore its vibrant street life, delicious and exquisite food. And not to mention the epic landscapes that are just so marvelous to look at.
A nation on the move, Vietnam balances the cool urban culture with deeply rooted traditional values. It is both exotic and compelling.
It has proven that the country's cuisine is amongst the healthiest in the world – featuring fresh herbs, naturally grown vegetables, and delicious delicacies combined with traditional cooking techniques, avoiding frying and oils in their food, are just plainly trustworthy enough to digest. In the countryside, life still follows the rhythms of the rice harvest, and there's always time for a coffee on the sidewalk.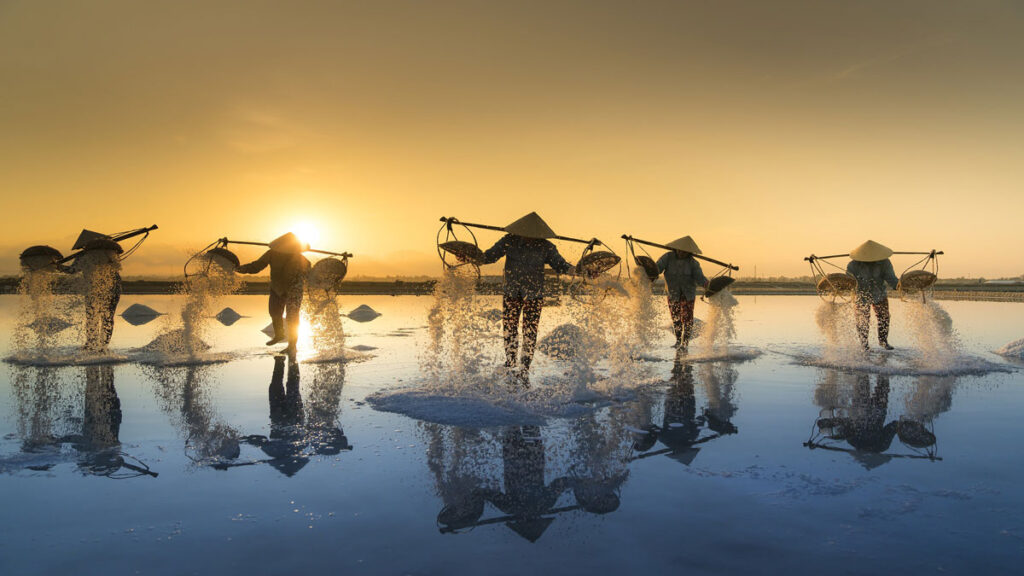 In traditional Vietnamese culture, elders are treated with great deference and respect – it is always a good idea to show politeness and restraint towards those who look older than you. The people dressed modestly and conservatively, covering shoulders and knees, and by doing so, you earn a lot more respect from the locals.
As a budget destination, the country welcomed over 12.9 million visitors in 2017 making Vietnam the fastest growing tourist destination in recent years. The country is home to 8 UNESCO World Heritage Sites and historically, the Vietnam War was one of the longest in the world's history, lasting from 1954-1975.
POPULAR PLACES TO VISIT IN VIETNAM
HO CHI MINH CITY – formerly known as Saigon, is the economic heart of Vietnam and the main hub of the Southern region. It's also known for its French colonial landmarks, including the Notre Dame Cathedral, made entirely of materials imported from France, and the 19th century-old Central Post Office. Food stalls line the city's streets. Especially around bustling Ben Thanh Market.
HA NOI – the capital city of Vietnam, known for its influences with Southeast Asian, Chinese, and French, to its architecture and culture. However, today's Hanoi is about much more than the past. The city is being invigorated with modern cafes, world-class restaurants, and cool are galleries.
DA NANG – a coastal city known for its sandy beaches, fantastic street food, and its French colonial port. Here the hillside Hai Van Pass has views of the Da Nang Bay and the Marble Mountains. Travelers love the city because of its well know My Khe beach, Lang Co Beach Hoi An, and My Son.
MEKONG DELTA – is a vast maze of rivers, swamps, and islands, home to floating markets, pagodas, and villages surrounded by rice paddies. Life moves much more slowly in this city. The River of Nine Dragons, as locals know the area, is where the Mekong splinters into nine separate branches, crisscrossing low landscapes before reaching the sea.
HA LONG – a jumping-off point for Ha Long Bay, a broad inlet of dramatic, often mist-covered limestone island. Cruises lazily sail emerald green waters among thousands of rugged islands and islets, stopping at some of the most spectacular caves through which visitors can wander, viewing impressive, centuries-old formations.
BEST TIME TO VISIT VIETNAM
The best time to visit Vietnam is spring (February to April) and autumn (August to October). The temperatures are more moderate and rainfall is lighter. In spring, March and April have the lowest rainfall across all destinations and temperatures are pleasant, though still cool in the far north.