Fly to Vigan, The Old World City – the city retains much of the patina of the 18th-century Castillan architecture as seen in some 150 stones houses that stand in the towns of Mestizo District, notably Mena Crisologo Street. It was once a royal city, to give the honor of King Ferdinand. Many of these ancestral homes are still in good condition and some have been turned into cozy inns. Museums and souvenir shops.
Explore Puerto Princesa Underground River in Palawan – part of the New 7 Wonders of Nature in the world, is a protected area of the Philippines located north from the city center of Puerto Princesa, Palawan. In 2010, a 2nd floor has been discovered in the underground river, a cave dome, more rock formations, large bats, deep water hole in the river, and more river channels.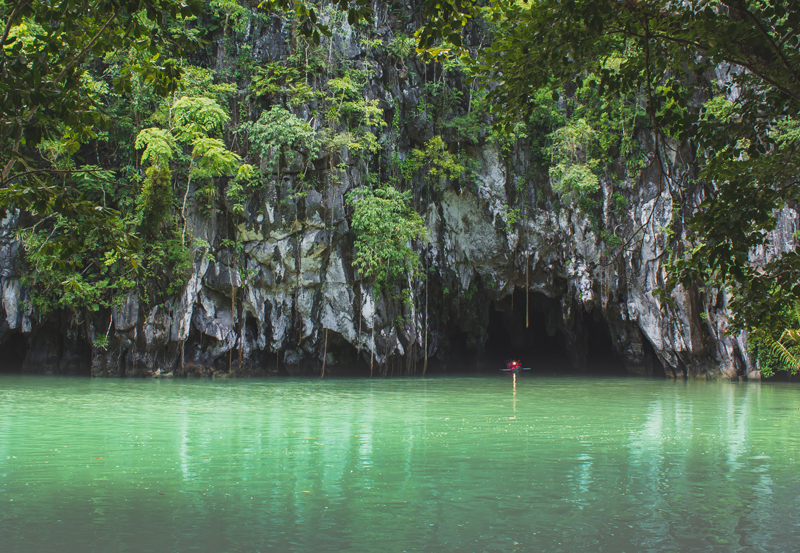 Trekking at Banaue Rice Terraces – dubbed as the "stairway to the sky" and described as "where land merges with the clouds to meet the heavens", is a place for nature adventures and cultural immersion. These are terraces that were carved into the mountains, by the hands of the ancestors of the indigenous people. It is occasionally called as well the "Eight Wonder of the World".
Eavesdrop on the Mayon Volcano love story – an active volcano in the province of Albay, in Bicol which has the longest uninterrupted eruption lasted for 7 days in the whole town. As the folklore told, Magayon is an ancient beautiful princess who was forced to marry his wicked suitor, but Panganoron, Magayon's true love, tried to rescue her during the day of the wedding. Both has tragical ending, Magayon was hit by an arrow, and Panganoron was stabbed to death. And on Magayon's grave, a mound grew and it became the Mayon Volcano.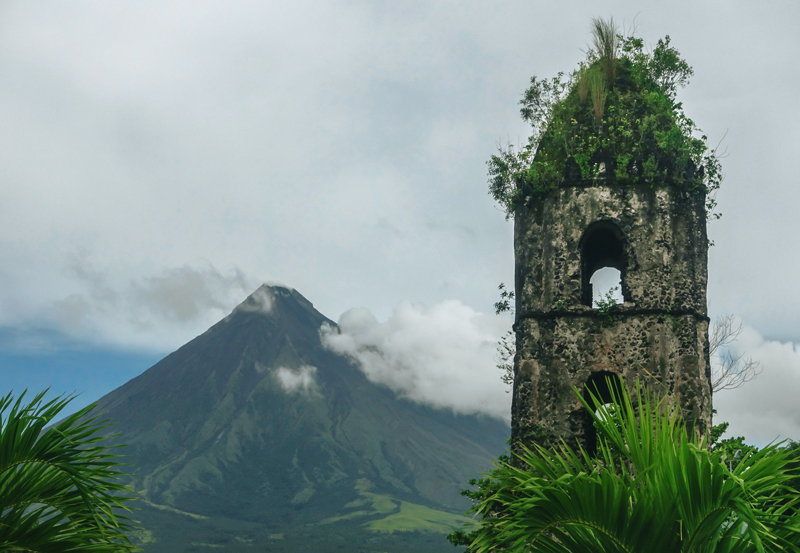 Spend Days in Boracay Island – with its sugary white sand beaches and azure blue waters, Boracay Island is the ultimate destination in the Philippines. The best of the island is the 4km white beach, touted as the "finest beach in the world". The water surrounding the island is shallow and the fun is extremely until the sun comes up the next day.
Drool over the Chocolate Hills – there are at least 1260 hills but may be as many as 1776 hills spread over an area of more than 50 square kilometers, which are covered in green grass that turns brown during the dry season. Romantically told, the handsome young giant, Arogo, who feel in love with a mortal woman died unexpectedly, the giant wept and his great teardrops turning into the Chocolate Hills.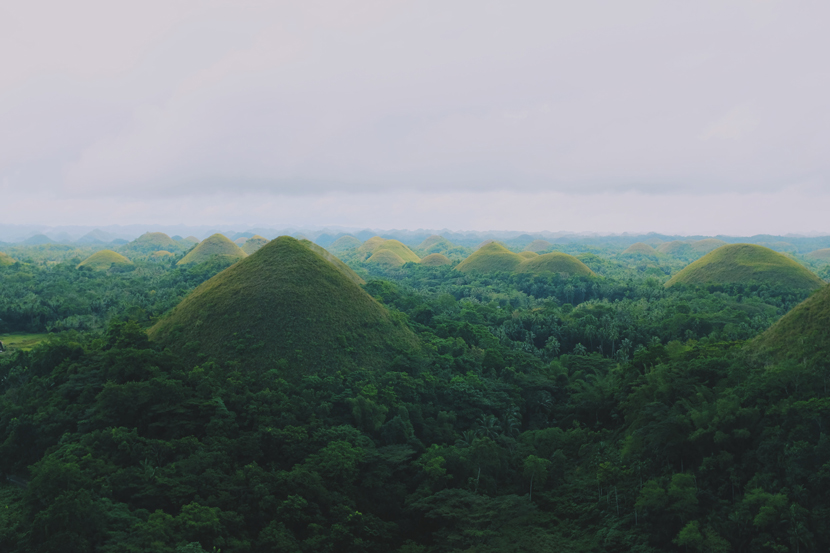 Hit the waves at Siargao Island – Siargao is home to the best-surfing sites in the Philippines. With Cloud 9 ranked as one of the Top 10 waves in the world, surfers have been making the pilgrimage to the island to test their skill at the massive waves. Prime months are September-November. Cloud 9 is steep, fast, heavy, and breaks over a shallow reef.