DEIRA, being the oldest commercial district in Dubai, has changed a lot since the beginning. With the new hotels coming up from time to time, its progress is nowhere to stop. Besides, if you want to feel the most authentic local living in the city, this is the best area for you. No wonder why it is always considered by tourists as the best area to stay in Dubai.
These are the best recommendation for 5-star hotels in Deira, Dubai.
SOFITEL DUBAI THE OBELISK
Category: 5-star Luxury Hotel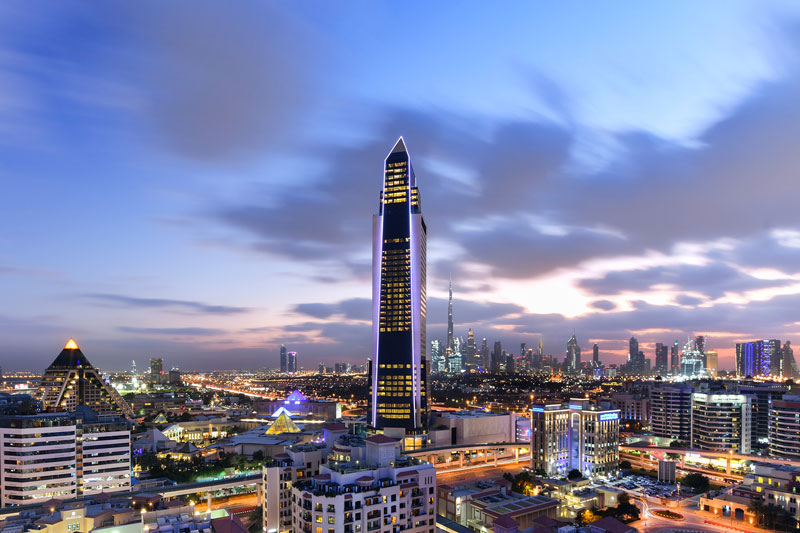 This luxury hotel is a perfect place to relax and pamper yourself. Modern French Art and Ancient Egyptian heritage combined together. The hotel is attached to Wafi Mall and has a total number of 595 rooms (Residences and Hotel Rooms) and is 15 minutes away from Dubai International Airport.
Guest will truly enjoy and feel relax with their offered amenities such as a swim-up bar, spa, and restaurants. So, what are you waiting for? Pack your things and live the French way at Sofitel Dubai the Obelisk.
PARK HYATT HOTEL DUBAI
Category: 5-star Luxury Resort Hotel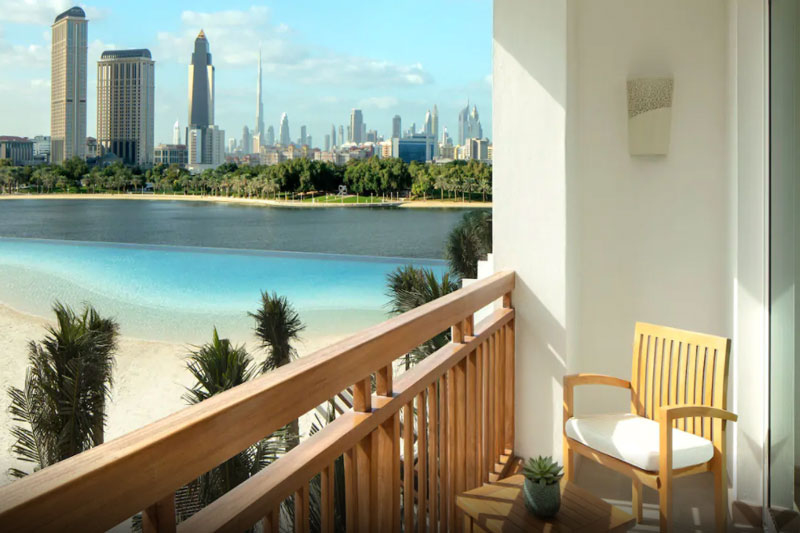 Located in Dubai Creek Golf and Yacht, this 5-star hotel has so much to offer.
From the stunning 25-meter swimming pool to a mesmerizing view of Lagoon Beach. The hotel has 223 rooms including 34 suites and is offering different amenities such as a spa and kids club.
This is the perfect place for honeymooners, company meetings, and special events like weddings. A place where you can enjoy each other's company, appreciate the surroundings, and simply experience paradise in the desert.
PULLMAN DUBAI CREEK CITY CENTRE HOTEL
Category: 5-star City Hotel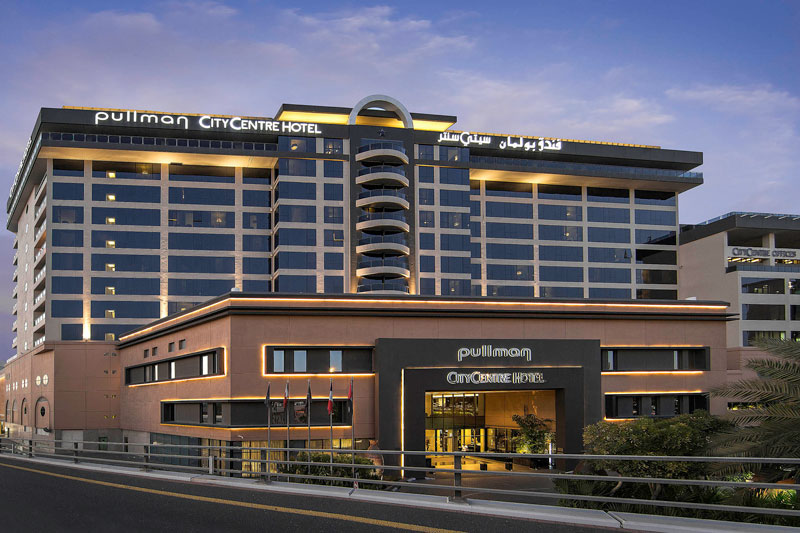 An amazing experience awaits you at Pullman Dubai Creek City Centre. Consist of 317 rooms with 24 hours room service; guests will definitely have a fantastic stay in this hotel.
The hotel is conveniently located next to Deira City Centre and just 10 minutes drive from Dubai International Airport.
Pamper yourself with their fit and spa lounge and for those sports enthusiasts, show some moves with their outdoor tennis court available from 6 AM to 10 PM daily. Hospitality at its finest at Pullman Dubai Creek City Centre.
LE MERIDEN DUBAI HOTEL & CONFERENCE CENTRE
Category: 5-star Family Friendly Hotel
Experience a high standard of customer service in this luxurious hotel. It has a sophisticated and elegant interior design with a total number of 564 rooms, 4 swimming pools, a spa, and fitness. This hotel definitely passed the category of value for money.
HYATT REGENCY DUBAI CREEK HEIGHTS
Category: 5-star Hotel in Dubai Healthcare City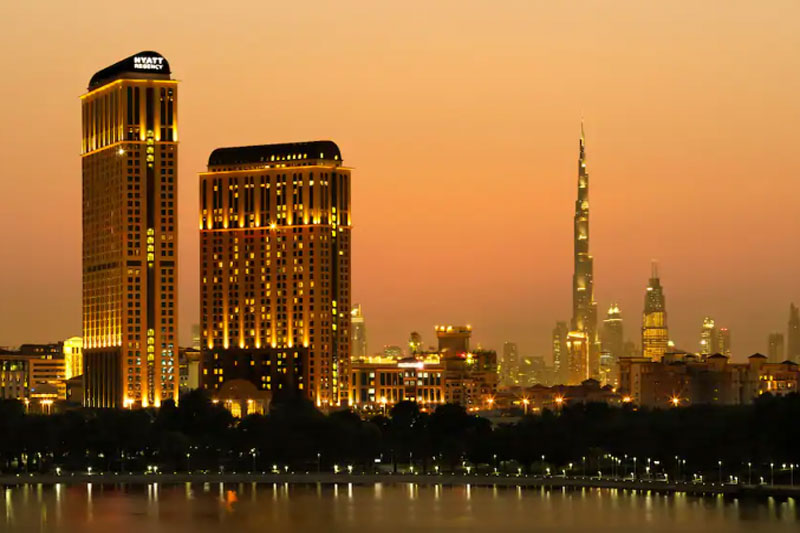 Known for its two iconic high-rise towers, this hotel has 464 rooms that are exceptionally beautiful with a unique modern design. One of the suites features a wrap-around outdoor terrace with a 360-degree view. Regency Club Lounge is also available on the 32nd floor providing panoramic views of the historic Dubai Creek.
HILTON DUBAI CREEK HOTEL
Category: 5-star Hotel in Dubai Creek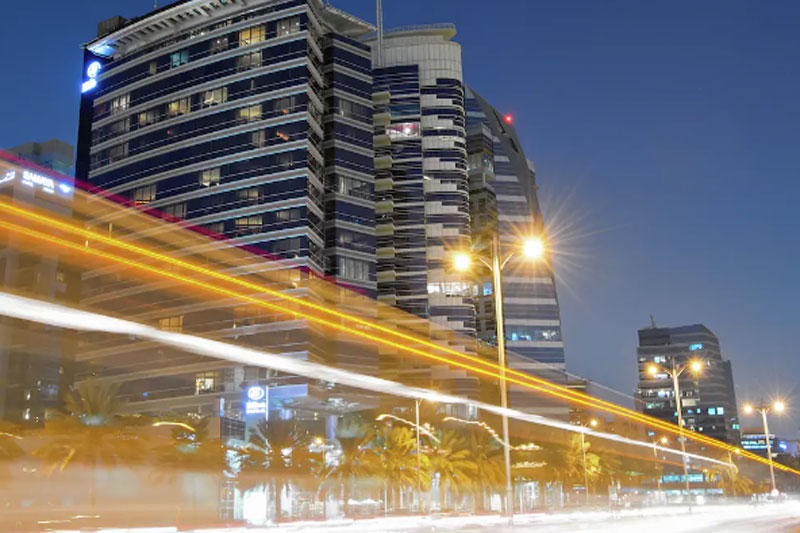 Dreaming of a cozy room. At Hilton Dubai Creek, it's not just a dream but a reality. This hotel offers a vibrant and at the same time warmth hospitality. It has 150 rooms and suites with spectacular views of the creek and with complete amenities such as a spa and fitness room and swimming pool.
There are 3 restaurants on-site that offer award-winning international cuisines available for dine-in. The hotel is 10 minutes drive from Dubai International Airport and is very near to the Gold and textile market.
JUMEIRAH CREEKSIDE HOTEL
Category: 5-star Dubai Modern Luxury Hotel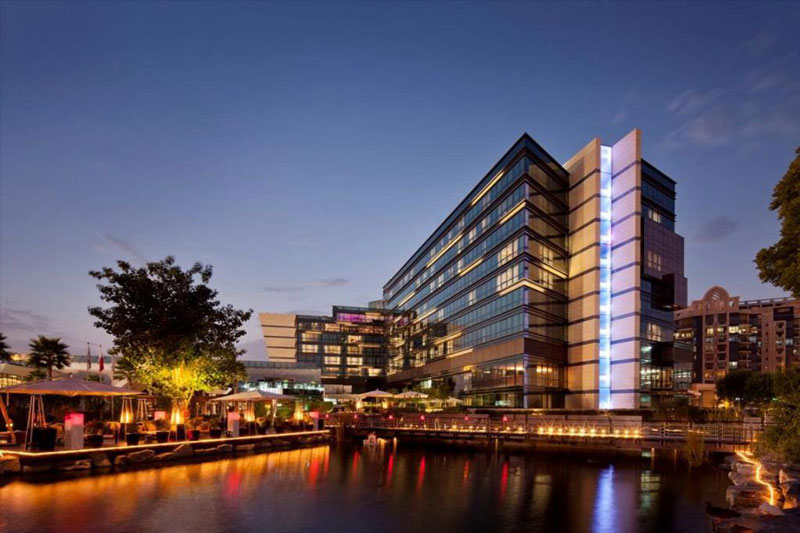 This hotel completed our top 7, 5-star hotels in Deira.
A haven of luxury and relaxation, this hotel has 292 rooms and suites, five restaurants, a rooftop pool with skyline views, 24 hours check-in and check-out service, and a private club lounge.
Jumeirah Creekside Hotel is conveniently located near Deira City Centre, Dubai Creek Golf, and Gold Souq.
For bookings, please reach us at;
South Travels DMCC
HDS Tower, Suite 302
Cluster F, Jumeirah Lakes Towers
Dubai, United Arab Emirates
Phone: +971 4 447 3939
Whatsapp: +971 50 247 7590
Email: info@southtravels.com