A COUNTRY BETWEEN ASIA AND EUROPE 
The mountainous Caucasus region is among the earliest Christian civilizations, which defined by its religious sites including the Greco-Roman Temple of Garni and the 4th-century Etchmiadzin Cathedral. Khor Virap Monastery is a pilgrimage site near Mount Ararat, a dormant volcano just across the border in Turkey.
The country is one of the 6 ancient countries that have survived for thousands of years. Armenia was first mentioned in King Dari I's Behistun manuscript in 520 BC. Also, it was mentioned in ancient Greek authors Herodotus and Xenophon in the V century BC.
Considerably, Armenia is the homeland of Apricot which was called the "Armenian apple". A famous Armenian musical instrument "duduk" is made of apricot wood.
There will be a lot of fascinating spots in Armenia, however as the saying goes, it's better to see once than to hear it a hundred times.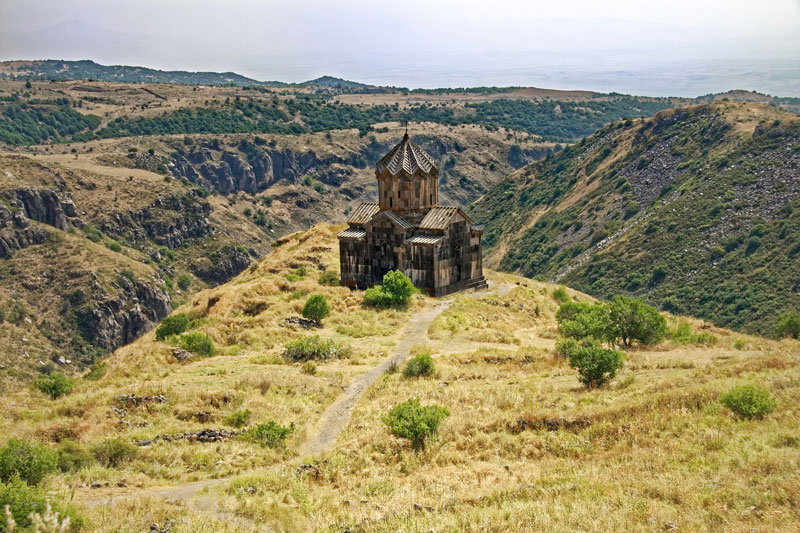 BEST TIME TO VISIT ARMENIA
Recommend time to visit will during SPRING (March-May) where flowers start to bloom, the country starts to turn green, and by the end of the season, things are getting greener and greener.
By SUMMER (June – August), the cafés start to open their business. Night lights are up until very late, and lots of fresh fruits and vegetables are available.
During WINTER (December – February), the weather is cool and dry, it can hit -20C in Yerevan city. Cafes businesses are closed due to the cold nights of winter. But it's the start of the skiing season.
By AUTUMN (September-November), this is the highest season for tourists for a very good reason. The weather is relatively comfortable and good harvests mean delicious food.