Bulabog Beach – acclaimed as the top kite surfing beach in the Philippines. Some enthusiasts even suggest that it is one of the top beaches in Asia for kite surfing. The beach is quite narrow, the sand harder packed and not as white. Shallow water extends some 600 meters out from the beach, to the offshore reef. But above all, it's a much laid-back beach.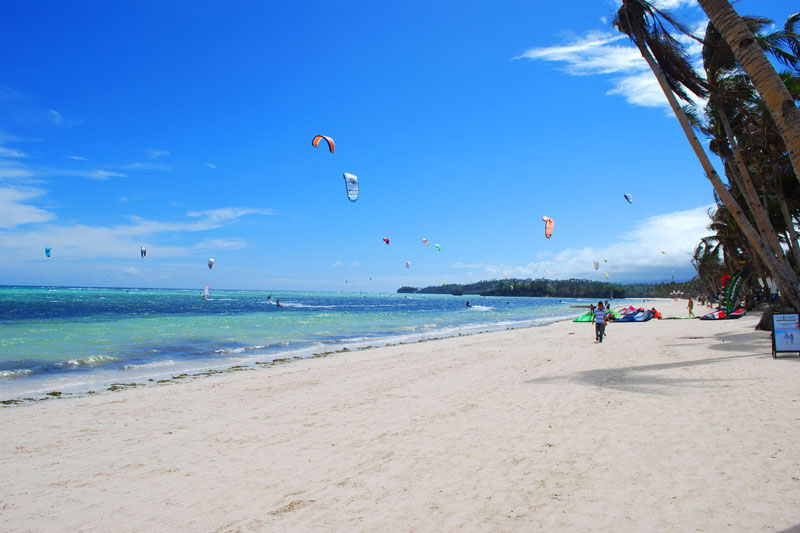 White Beach – this is what most tourists are here for. This is the commercial center of the island, with its lovely stretch of powdery white sand against the azure water. The beach is divided into 3 sections – Station 1, 2, and 3. Besides scuba diving and snorkeling, one can indulge himself in sunbathing. Undoubtedly, one of Asia's most beautiful natural locations, all year round.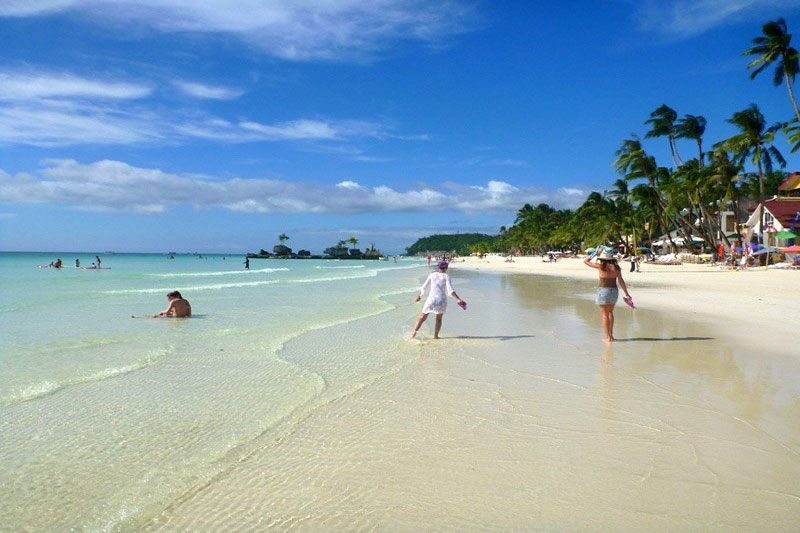 Puka Beach – a good spot for a picnic with a quiet stretch of white sand along the northern tip of the island. Locals here gather the small puka shells for some of the jewelry that is sold on the island. The water tends to be a little rougher on this side of the island but it is much quieter.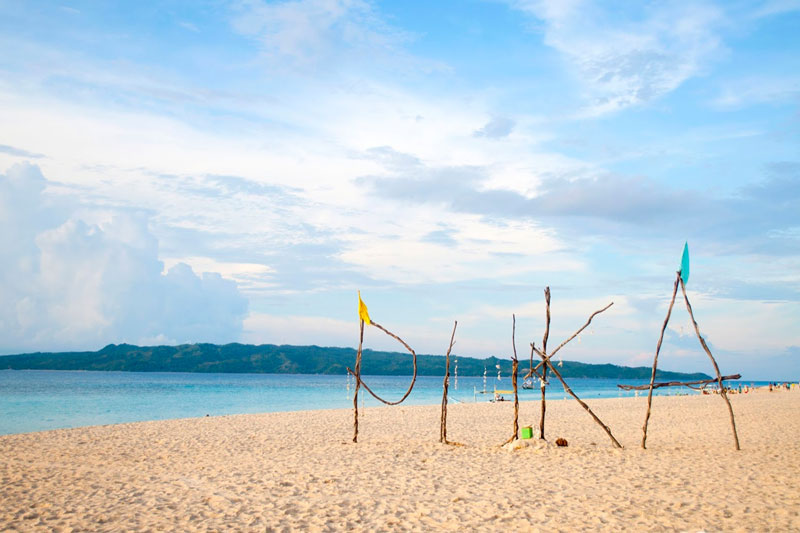 Baling Hai Beach – A romantic, secluded cove on the northern tip of the island. You can enjoy more swimming, snorkeling, and dining in a very relaxed and peaceful environment.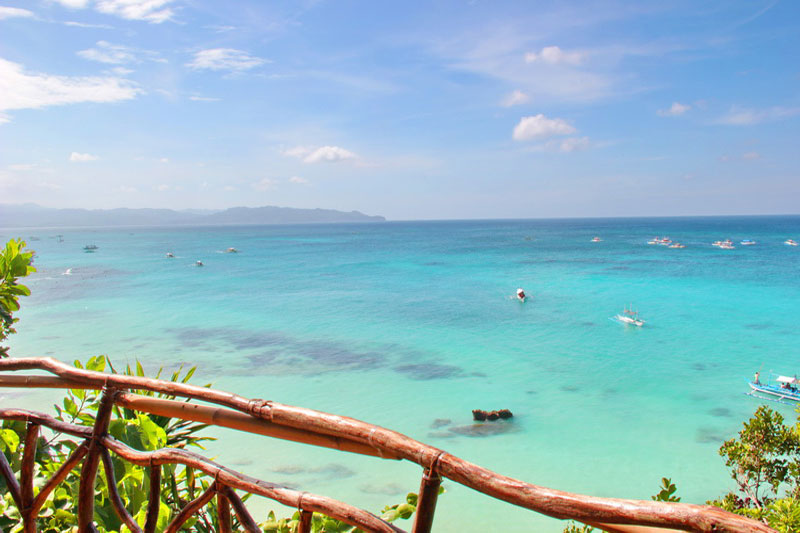 The Bat Cave – a rather challenging dive site on the island that you can visit, you need to be at least a Padi Open Water Advanced to dive on this area. You will be amazed at the beautiful corals as well as interesting marine life, including Banded Sea Snakes, lobsters, and lionfishes.